RPI Pulse Check: January, 2018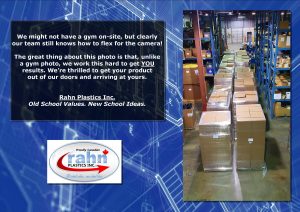 Although our clients are well aware that we provide a strong "after the sale" experience, it's just as important to provide effective, reliable, high-quality product in the first place! It's that very same product that we love to see leaving our doors and arriving in front of yours.
Rahn Plastics Inc.
Old School values. New School Ideas.