SPRING DISCOUNT!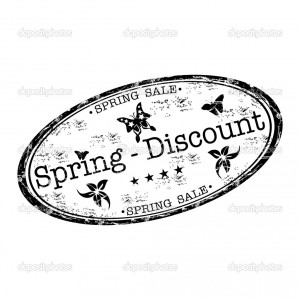 WELCOME BACK after having enjoyed March Break 2015! Now that we are getting "back into the swing of things" around the office and shops we wanted to drop you a little note to (hopefully) brighten your return to work…
We know that you think of us FIRST when it comes to molded polyethylene "conventional fusion" fittings…WE know that you value the *RPI brand because we continue to maintain the highest North American quality standards in socket, butt and sidewall construction. You are coming to appreciate that we apply that VERY SAME level of care & control to ANY fitting (in ANY thermal discipline – INCLUDING electrofusion) that is sold from underneath the Rahn Plastics umbrella. Our QC department is one of our busiest & fastest growing divisions because of our constant commitment to the highest quality standards in ALL of the *RPI industries served. As you grow, we grow.
As you also know, we are now offering fabricated fittings (through 24" IPS) and we want you to know that NOTHING changes for us when it comes to the QUALITY of these products. With over 50yrs experience employed to build your FABRICATED fittings, we know that you will be impressed when they arrive on your customers site. Now we are going one step further…we want to make it easy for you to give us a chance to prove ourselves…we know that you will not be disappointed.
PROMOTION:
VALID from now until the end of April 2015 – when you place your PO with us for any PE4710 (socket, butt, sidewall, EF or Fabricated) product simply add the PROMO CODE: "QA 2015" to your Purchase Order and we will immediately apply a 3% DISCOUNT to the value of each item on your order as our way to thank you for giving us a chance.
No equipment or NON PE products are included in this offer. Standard Terms and Conditions apply wherever there is a question about order execution.
Thanks for your continued support and loyalty to Rahn Plastics Inc. We sincerely appreciate it.
Best Regards,
Jeoff Lennox
Vice President – Sales & Marketing